Ojai Valley Family Shelter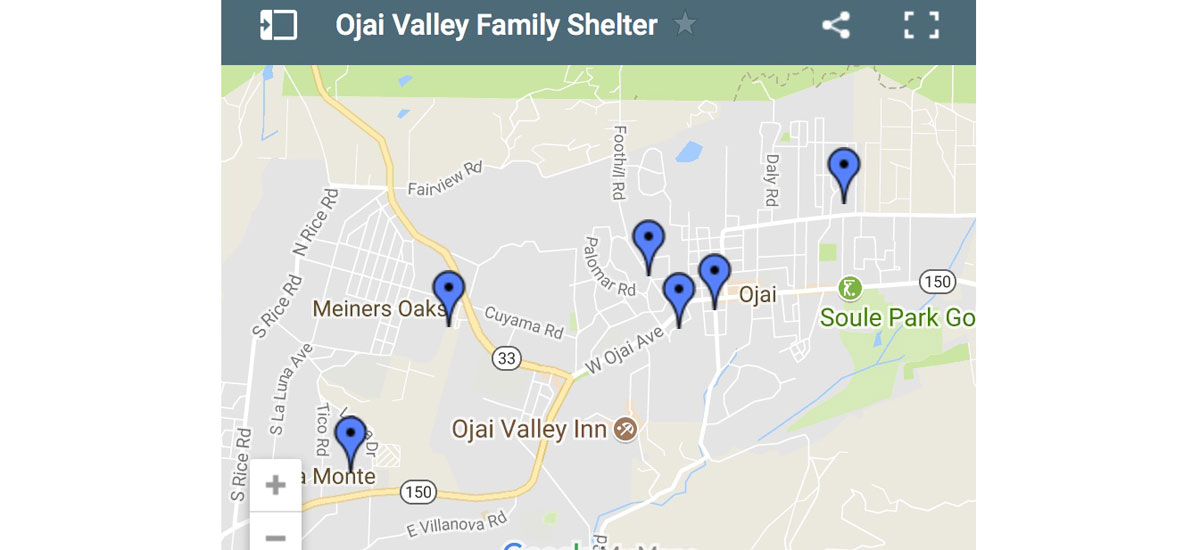 Shelter season runs from December 1 to March 31 every year in Ojai. Each night of the season an Ojai church provides dinner, overnight lodging and breakfast to families in need.
Every Wednesday St. Andrew's parishioners provide a delicious dinner, a warm place to sleep, movies and breakfast. Showers, fresh clothes and a sack lunch are also available to our guests. We also make our Fellowship hall available on Mondays for Ojai Buddhists to provide food and shelter.
Join with us in Celebrating the Reconciling Love of Christ.