The Reverend Dr. Greg Kimura, Rector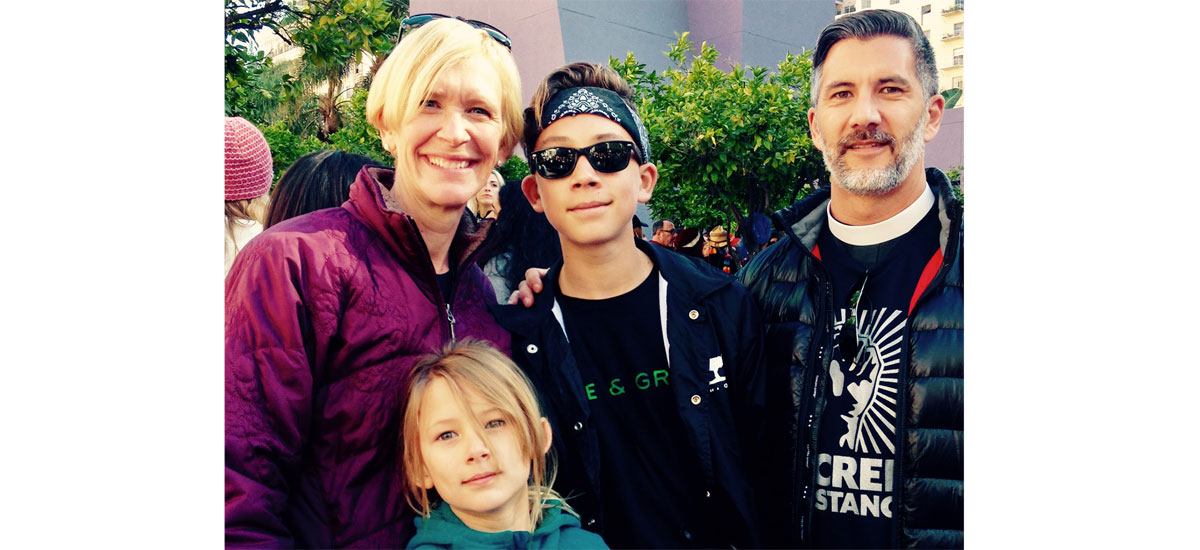 Father Greg joined St. Andrew's in January, 2017. He grew up in a town north of Anchorage, Alaska and was ordained to the priesthood at the age of 25. He served as vicar and then rector of Holy Spirit Episcopal Church in Eagle River, Alaska, while also serving other Episcopal and Lutheran (ECLA) churches in remote Alaskan villages where folks did not have a local priest to administer the sacraments.
In addition to his priestly pursuits, Fr. Greg has taught at the University of Alaska, Anchorage and, most recently, served as CEO of the Japanese American National Museum in Los Angeles. While in the latter full-time role, he also served as adjunct priest at St. Cross Episcopal Church in Hermosa Beach.
Fr. Greg has a BA with honors in theology and philosophy from Marquette University, a Master of Divinity from Harvard Divinity School and a PhD in philosophy of religion from Cambridge University, England. He resides in Ojai with his wife Joy, son Julian and daughter Lilly, all of whom are also very active at St. Andrews and in the Ojai community.
Join with us in Celebrating the Reconciling Love of Christ.